Status: Under Determination
Category:  Mixed-use, Residential, Retail, Education, Leisure, 
Location: York
Topics: Conservation, Archaeology, Tourism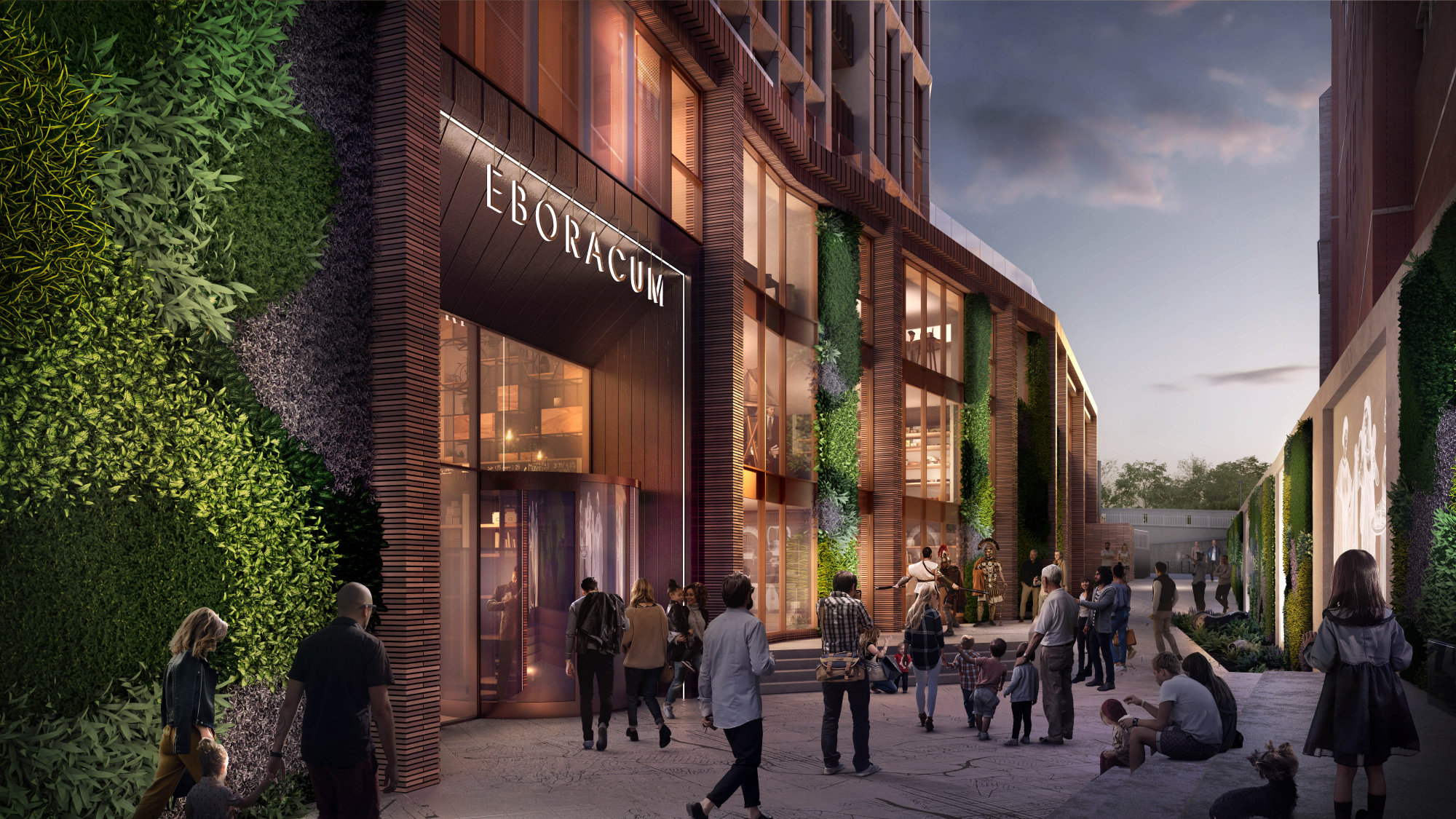 Education, Sport and Leisure Project
Roman Quarter (Attraction), York
O'Neill Associates were instructed at the concept stage of this project in 2018 to advise on the complex planning issues surrounding this ground-breaking scheme which includes the creation of a Roman-themed visitor attraction at the heart of York.
The promoters of the scheme are York Archaeological Trust, who have welcomed 20 million visitors to the Jorvik Viking Centre since it opened in the 1980s.
The site of the proposed development is located in the York Central Conservation Area; in an Area of Archaeological Importance on a site known to contain important remains of Roman York. 
The proposed development will provide 250 apartments in an 11-storey building with a world-class Roman visitor attraction in a double basement beneath part of the building.  In addition, space is provided for a restaurant/ bar, and classrooms and offices for the new visitor attraction.
The scheme will also facilitate a 2-year archaeological dig on a site known to be rich in Roman Archaeology.  The dig offers exciting opportunities for research and learning adding greatly to the understanding of Roman York.  
The scheme will also see the re-opening of an ancient street, Tanner Street, that has been built over in the past but will now connect Tanners Moat with Tanner Row as it did in days past.
The attraction will be more than twice the size of Jorvik and will be the first exposition of Roman York, based on local research and archaeological finds, past and anticipated.
Working closely with York Archaeological Trust and the developer North Star, the new visitor attraction will bring in 500,000 visitors a year providing a major boost to the City's economy. 
Status: Under Determination
Category:  Mixed-use, Residential, Retail, Education, Leisure, 
Location: York
Topics: Conservation, Archaeology, Tourism