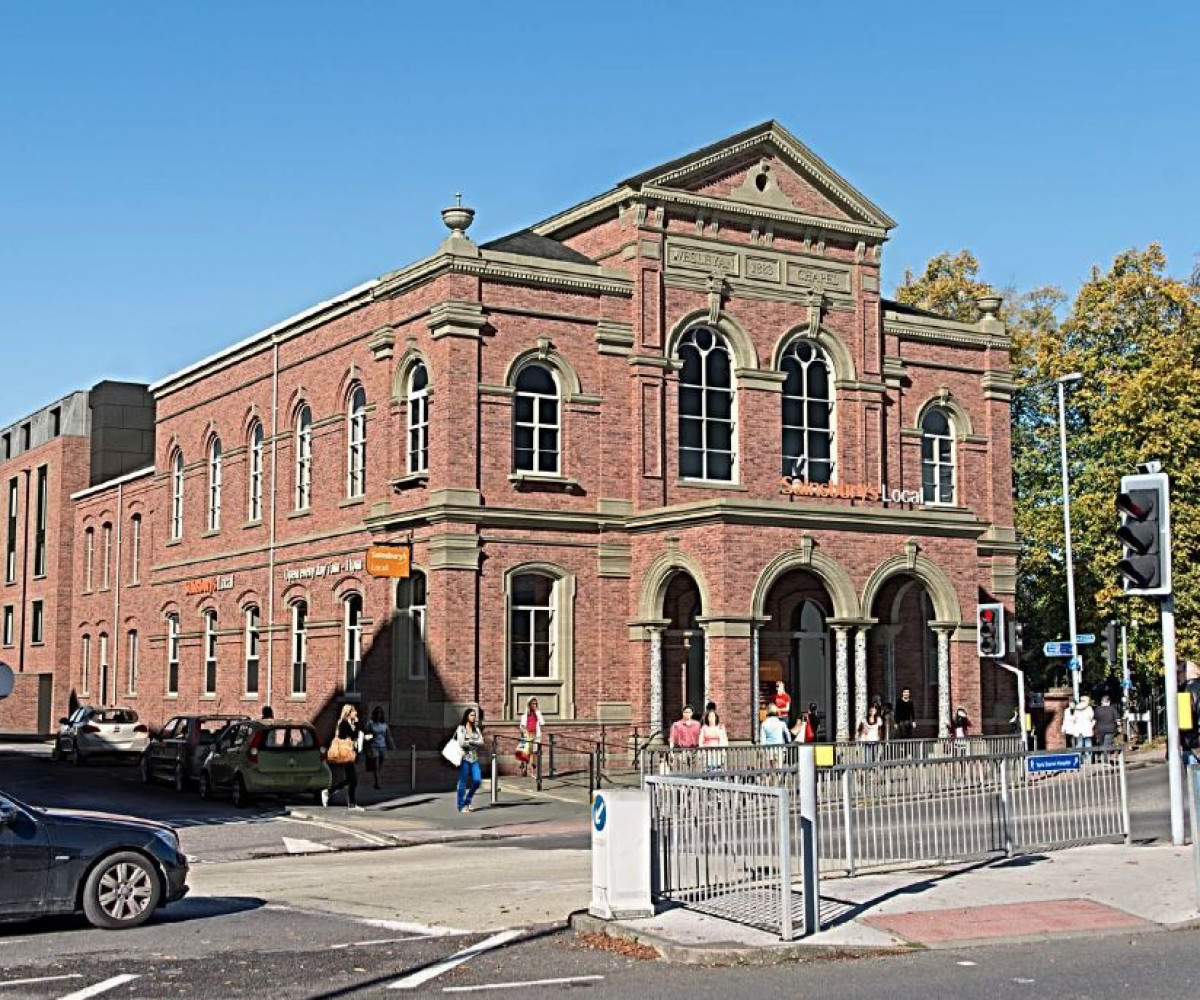 Status: Full Planning and Listed Building Consent
Category: Mixed use, Retail and Residential
Location: York
Topics: Listed Building, Conservation Area
Conservation Project
Restoration and extension of former chapel to provide convenience store and 16 flats
Groves Chapel is a former Wesleyan Chapel originally built in 1883. The congregation relocated in around 1972 and since then, a number of the historical features of the chapel had been removed and the building fell into a state of disrepair. The Grade II listed building was used as offices by the NHS Trust for a number of years but was in desperate need of new investment to secure its long term future.
In June 2016, the O'Neill Associates obtained planning and listed building consent on behalf of S Harrison Developments Ltd to convert the chapel into a convenience store and 2 residential units. The scheme included a 3 storey extension at the rear of the building, in order to provide a further 14 flats.
The project was completed in 2018 and went on to win the title of Best Refurbishment or Extension of a Listed Building at the North and East Yorkshire Local Authority Building Control (LABC) Excellence Awards.