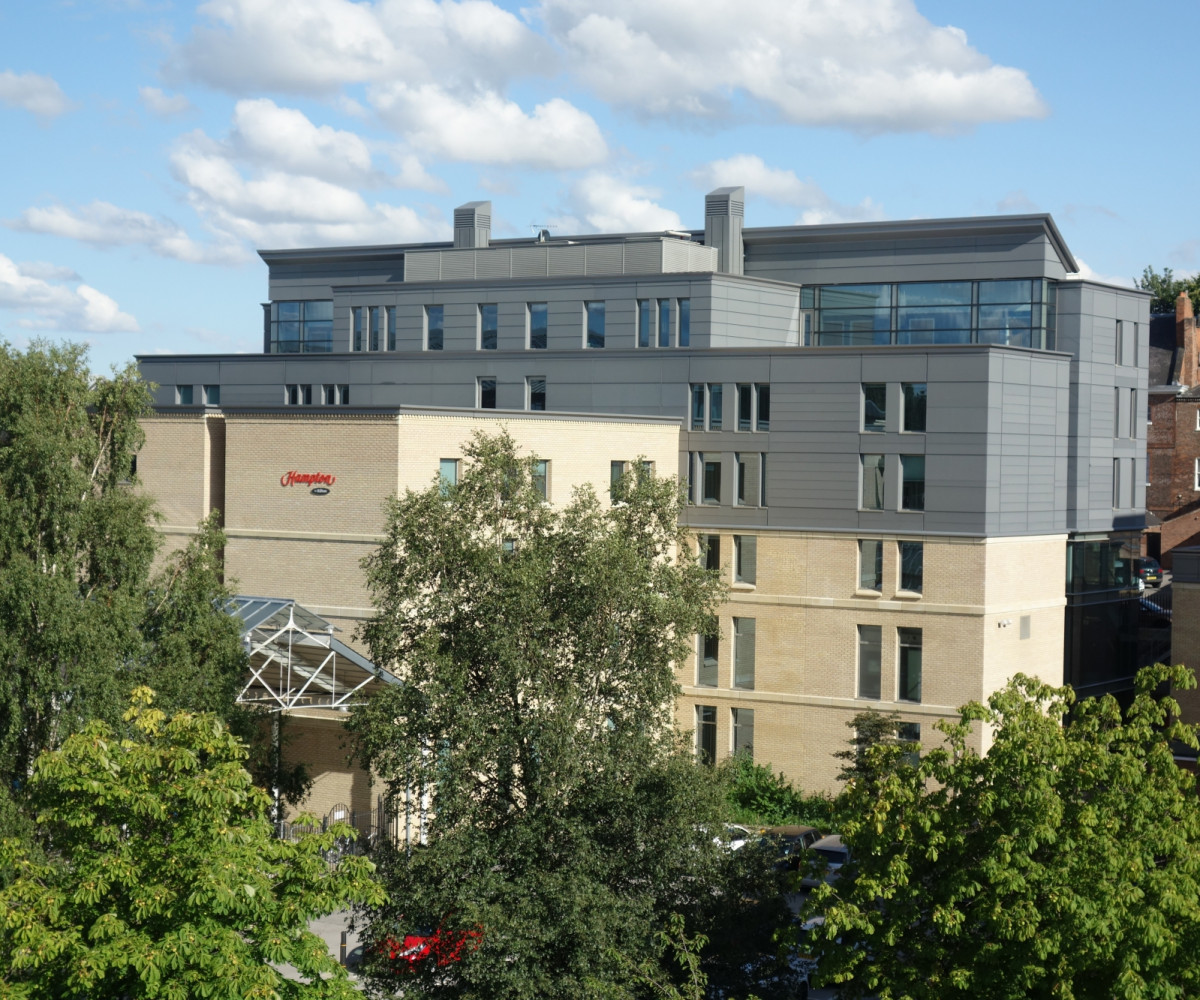 Status: Full Planning Consent
Category: Hotel
Location: York
Topics: Conservation Area, Listed Building, Archeology, Noise
Hotels Project
Contemporary hotel to complement former railway station
West Offices, York's first railway station, was built in the 1840's. It is a Grade II* Listed Building located inside the City Walls, within a designated Conservation Area and Area of Archaeological Importance.
O'Neill Associates prepared the planning statement which helped secure planning permission to demolish an unattractive modern annexe to West Offices and replace it with a 6 storey 120 bed hotel.
The planning statement addressed crucial issues including impact on the historic built environment, economic aspects, archaeology, noise, ecology and compliance with planning policy.
The hotel has a high quality, contemporary appearance, which respects the masonry form of the West Offices building. Overall, it is a well-mannered building that will considerably enhance the qualities of the conservation area and improve the setting of the Grade II listed building.